April 16, 2009 in Associate Membership, Business, Land Surveying, News
A new survey from Selftrade reveals a marked shift is taking place in people's attitudes to money – as major life changes during the recession in 2009 create a society intolerant to debt and less likely to trust others to manage their money.
London (PRWeb UK) April 14, 2009 — With the economic slowdown forcing many to refocus their career and domestic goals, the Selftrade research of 2,095 UK adults discovered that around 50% of British adults have been forced to make a 'Plan B' in the last year, as their lives have taken a surprise turn in a different direction. In 87% of these cases, a life change drove a major shift in financial outlook and habits.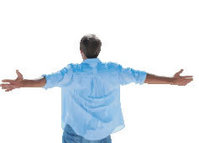 50% of Brits forced to make 'Plan B' during recession