Today I attended the New England Section (NES)-ACSM Annual Meeting and RTN Seminar hosted at the University of New Hampshire. The seminar on Real Time Networks was given by Mr. William Henning, Senior Geodesist at the Spatial Reference System Division of NOAA's NGS.
Mr. Henning's presentation was very good, comprehensive and was received well by the seminar attendees. I won't go into great detail about the complete content of his presentation, but I would like to summarize the following interesting benefits he presented:
RTN GPS Benefits:
By using a RTN capitol investment in your GPS equipment is reduced (you only need a rover - no base needs to be setup).
By using a RTN your cost in personnel is, generally, reduced. This is only true if you currently leave a person to watch over the base setup. This could lead to an overall reduction in your work force and overhead, or with multiple rovers you could theoretically double your productivity.
By using a RTN you eliminate the possible theft of the base setup, if you are not having the base setup babysat.
By using a RTN all your work is based in the National Spatial Network, both horizontally and vertically.
Mr. Henning also identified the following RTN issues:
RTN GPS Issues:
Like any surveying, conventional, GPS, or RTN GPS, proper survey procedures and techniques must be employed. Particularly, double checking by verifying important points with two locations; preferably from separate base stations and with at least a 4-hour time separation.
Site specific issues, including the possible effects of multi-path, must be anticipated and accounted for.
Verify what standards your vendor/supplier of your RTN is living up to. Mr. Henning is in the process of creating NGS standards for RTN accuracy/precision but as it stands today, if your vendor/supplier states that their RTN meets a NGS standard, it is only stating that the GPS stations it setup meets the NGS construction standards for reference stations.
Multiple RTN networks in the same vicinity could result in different coordinates for the same point.
NGS will, in the future (10 yrs±), update the National Spatial Datum. This is only a problem if at that point, apples and oranges are mixed. As is today, and as always, there is only a problem when different datum are mixed inappropriately and usually by someone who does not understand, or account for, that apples are not oranges. a good example of this is when a surveyor is working in one datum, let's say NAD'83, and enters coordinate values in ITRF'xx. Without converting one or the other to a common datum this will not work.
While having a RTN network available to you, you must understand that the published coordinate values, particularly the vertical component, for a local monument may not have been updated for issues such as subsidence. Technically you may know the "true" vertical value as surveyed in your RTN, but legally, the actual elevation may control. Like everything in surveying, professional judgement will need to be applied.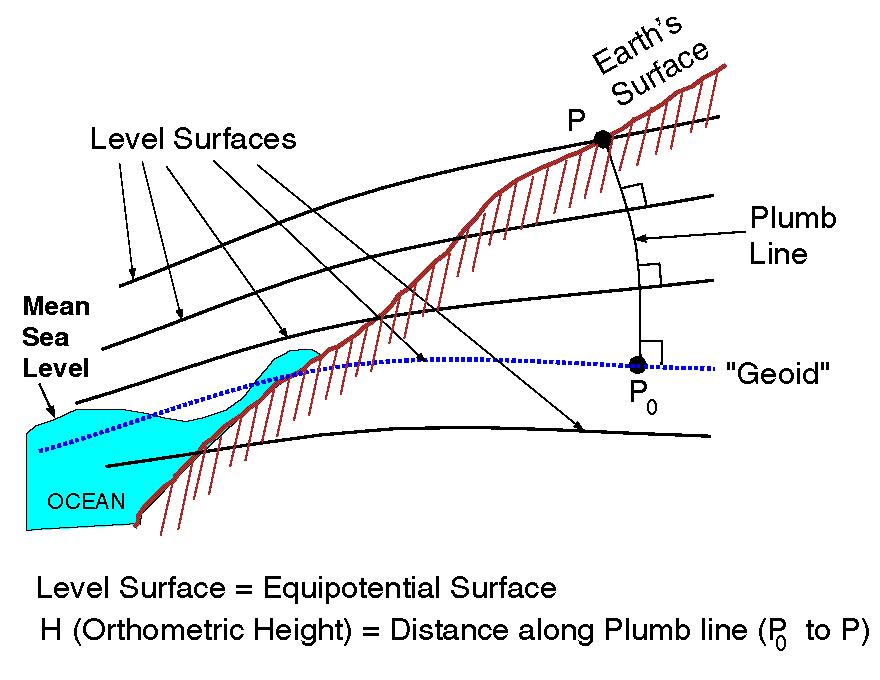 This is only a brief overview of what Mr. Henning covered in his presentation. I believe that, in the near future, we will be moving to using a National Reference Datum for all of our work, it will be required by government agencies we deal with, it will be expected by our clients and the general public, and we will be moving towards the acceptance of coordinate controlled boundaries as the norm.
In a later post I will touch on a few of the issues discussed in the NES Annual Meeting.
Related Links:
http://www.ngs.noaa.gov/PUBS_LIB/NGSRealTimeUserGuidelines.v2.0.2.pdf
http://en.wikipedia.org/wiki/NAD83
http://en.wikipedia.org/wiki/WGS-84